The app update has been successfully completed.

The latest version of the application is "3.4.6E".

Please download version "3.4.6E" from "Google Play".

---
- Update Details -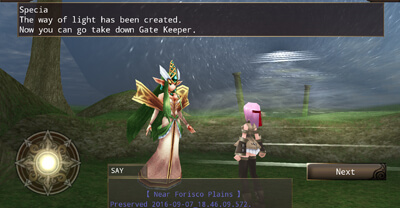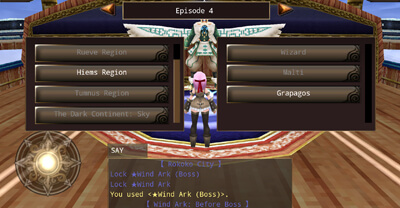 - Mission:"To the Future" has been added.
- Dungeon Map has been added.
- Destinations of Wind Ark have been added.
- Production+20% Boosting Campaign has ended.
- Anniversary Login Stamp Gift has ended.
- New Costume Box: "Royal Box" now out!
---
- Adjustments -
- The text color will change depending on the type of items, slotted/unslotted in certain item sections.
- Symbols for Slot and Star Ability will be shown in certain item sections.
---
- Event Information -
- La Tomatina Event has begun!
From: After the maintenance on August 23rd
Until: September 30th at 7:59 am (PDT/GMT-7)
Rokoko City is decorated with tomatoes and flags!
You can go to the event venue by talking to "Neints" in Rokoko City.
You can play the event quests and exchange tomatoes for items.
---
- Installing App from "Google Play" -
Please try the following steps if update is required again after updating the app.
1. Reboot your Android device
2. Tap Settings > Apps > Google Play Store
3. Tap "CLEAR CACHE"
4. Tap "CLEAR DATA"
*Please change the device settings at your own responsibility.
*Please ask the manufacturer about how to control the device.
---
- The following systems will be reset by deleting the app -
- Settings on Phrases
- The order of buttons in MENU
Please note that deleting the app will reset the settings above.
You will need to set again after re-installing the app.
Thank you for your cooperation.
Iruna Team