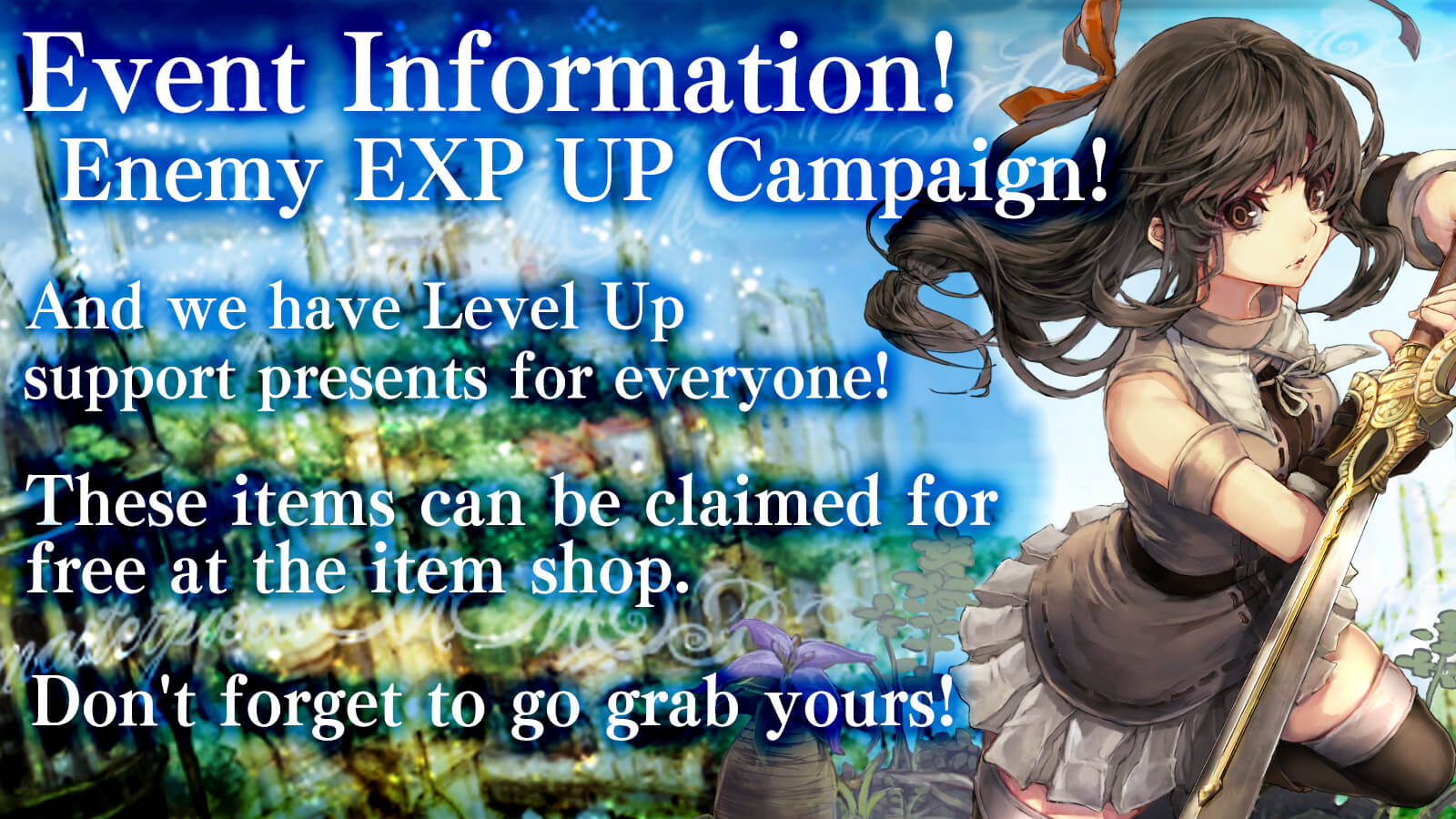 - Enemy EXP UP Campaign!

From: After the scheduled maintenance on March 10th
Until: Before the scheduled maintenance on May 12th

We have raised the amount of EXP you can gain from defeating monsters within 20 levels of your own.
The larger the gap between you and your opponent, the more EXP you will get.

For example: If you are Lv 30, your opponents will be monsters between Lv 10~Lv 50.

And we have Level Up support presents for everyone!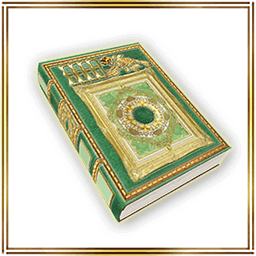 - "Dyett's Book (0 coin)"
Increases the character's EXP from monsters by 25% and you will not be targeted by active monsters.
Lasts 2 day.
Set of 10 items.

These items can be claimed for free at the item shop. Don't forget to go grab yours!

*It will be removed from the Item Shop on May 13th at 1:00 AM (PDT/GMT-7)