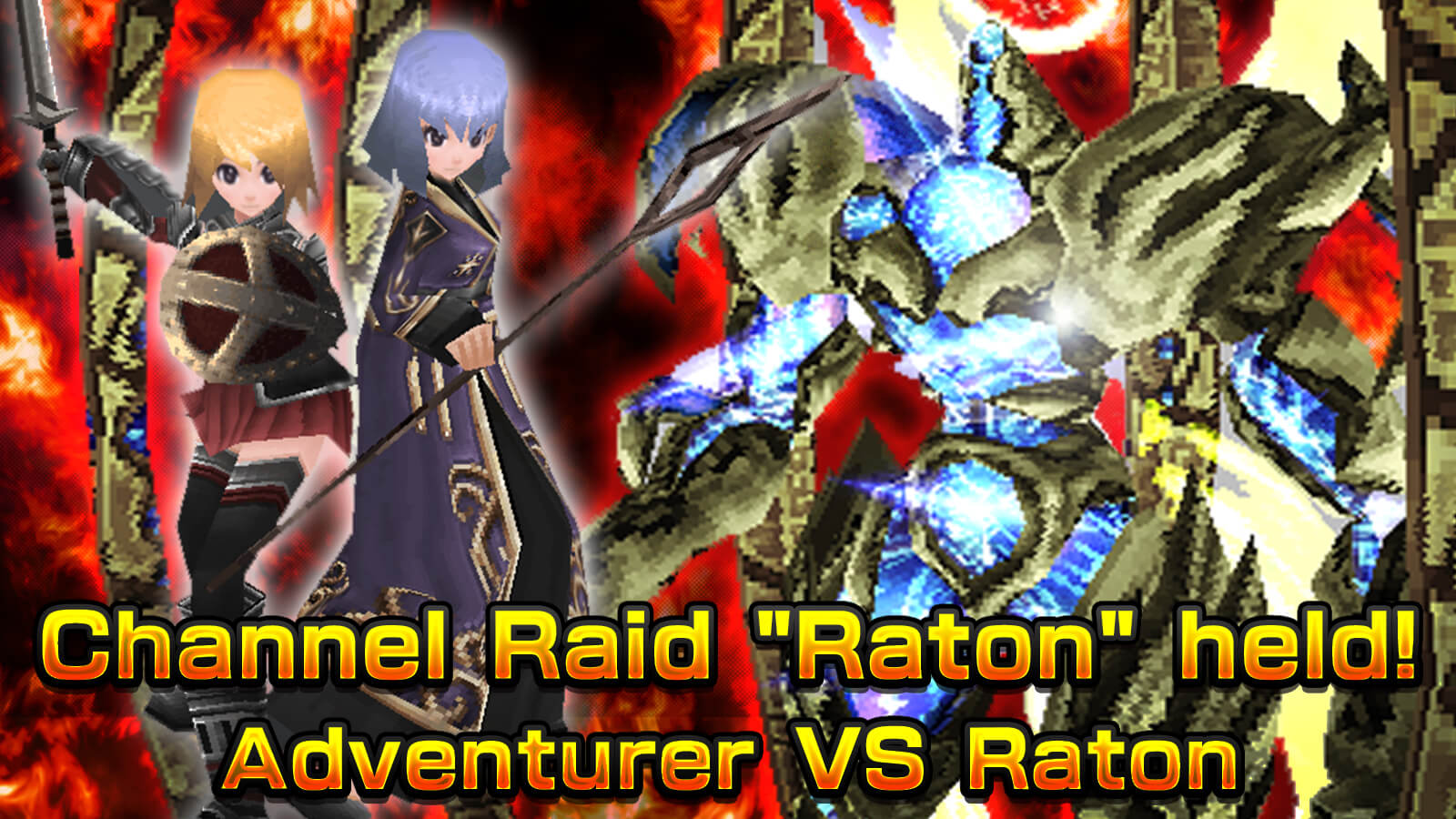 We will hold Channel Raid with the boss "Raton" on April 15th 3:00 AM (Sun)!

- About Border Raid -

Defeat the boss which shared with all channels in the following date and time.

---
- How to participate -
- Enter in an exclusive field by talking to NPC "Specia" at Rokoko City.
*You can enter 30 minutes before the Border Raid starts.
- Boss "Raton" appearance time -
- Sunday, April 15th 3:00 AM (PST/GMT-7)
---
- What is Border Raid? -
Everyone can participate!
Let's save the world of Iruna from the imminent threat Raton!
*Even with lower level characters, there is a way to participate in battle with a gimmick in the exclusive field.
---
- Please cooperate in access to the game server -
We have confirmed large amount of loading will process in the battle when access concentrates on one game server.
When joining the channel raid, please cooperate to login to the game-server with less players.
If your game screen loading delays, please try changing the following in-game Settings>System:
-Display only your Party and reduce the display of other players.
-Reduce the total number of players displaying.
---
- About Coin items used in Channel Raid -
Connection may be come unstable due to large number of participants.
Please understand beforehand that if your connection becomes unstable before the end of the battle, we cannot compensate any loss of EXP.
Same dealing with the Coin items that were used in the battle.
*The battle may be ended by compulsion when unexpected problem occurs.
*Possible of boss correction will be applied due to the problem.